Head toward Mogan Caves, direction southwest from Puerto de Mogan, and you'll come across a delightful marine reserve known as El Perchel. It's easy to spot the immense volcanic wall emerging from the sea, serving as a habitat for numerous seabirds.
This same geological structure extends underwater, albeit at a slightly reduced height. El Perchel's depth is approximately 16 meters. Near the shoreline, there's a small ledge situated at around 10 meters below the surface. By tracing this ledge, you'll stumble upon two compact caves, signaling your readiness to explore the Mogan caves.
Divers know these caves for hosting light-sensitive marine life, which remains concealed within the darkness. As anticipated, bringing torches is an essential requirement.
In the larger of the two caves, it's crucial to venture towards the cave entrance's summit. Meanwhile, a smaller cave featuring a partially open roof offers promise for an abundance of marine offspring. Your photos are great with the direct sunlight that provides an excellent opportunity for capturing the many creatures.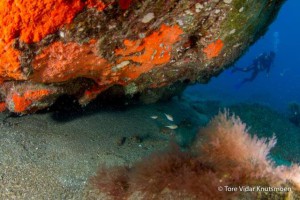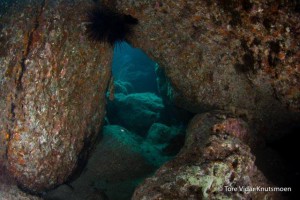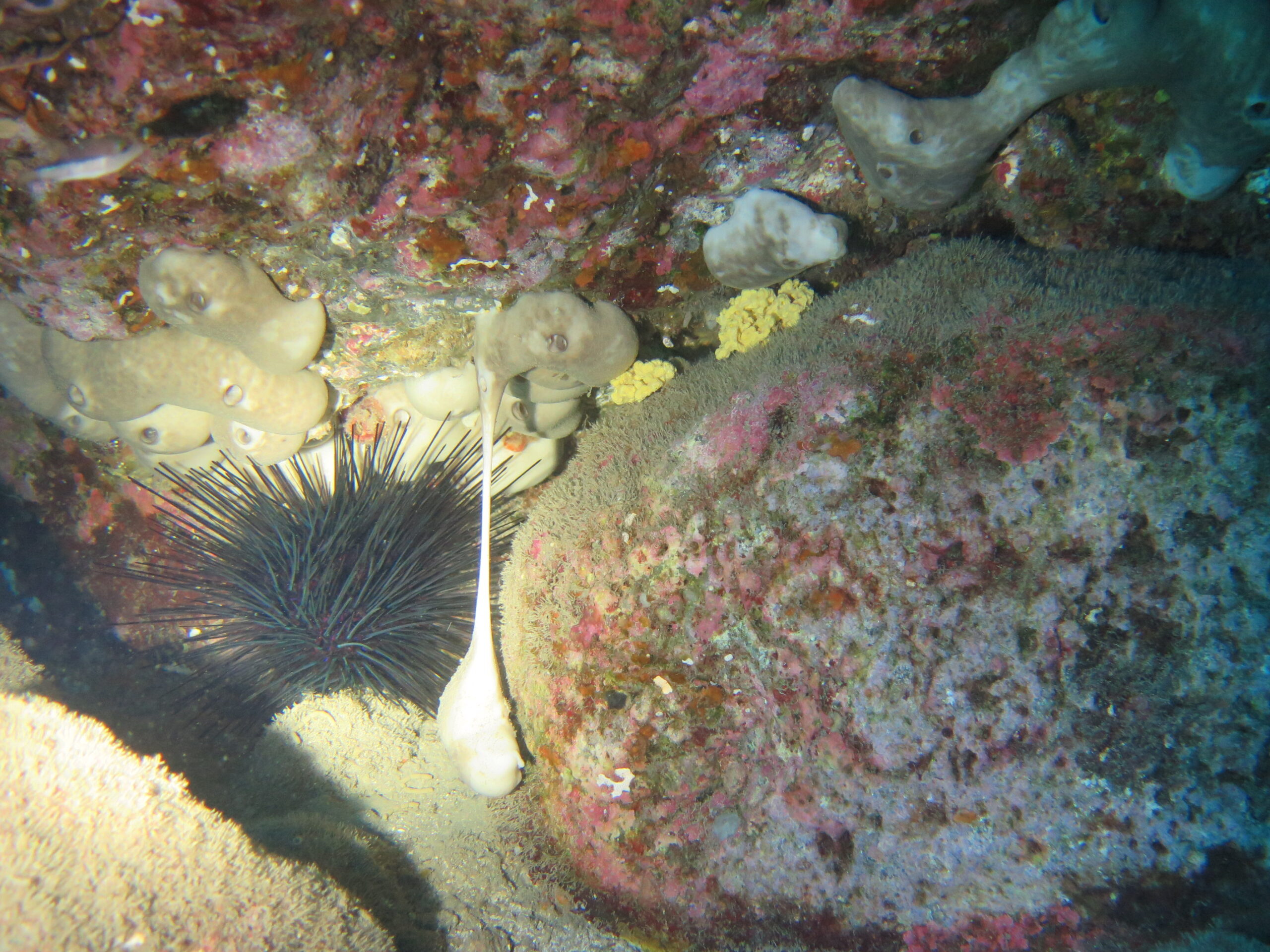 Location and planning
We dive at Mogan Caves by boat for a boatride of about 45 minutes. The site is located at about 6.4 Nm (12Km) from Scuba Sur.
We dive the site in the morning. the dive is often combined with a dive at Mogan Wrecks.