For those willing to expand their knowledge and get to the next level we have got a list of speciality courses.
Those courses include becoming an underwater photographer, go wreck diving or even night diving and so many more!
Deep Diver

The lure of the deep. There's something exciting and mysterious about exploring deeper dive sites. Whatever it is, to scuba dive with confidence at depths down to 40 metres, you should take the PADI Deep Diver Specialty course.
---
Enriched Air Diver

Diving with enriched air (nitrox) gives you more no decompression time, especially on repetitive dives. If staying down longer and getting back in the water sooner sounds appealing, then don't hesitate to become an Enriched Air Diver.
---
Night Diver

Curious what is happening under the surface at night-time? Even on known dive spots, at night you drop into a whole new world! The scene changes as day creatures retire and nocturnal organisms emerge. If you've wondered what happens underwater after the sun goes down, become a Night Diver.
---
PPB

Jealous of divers who glide effortlessly, use less air and ascend, descend or hover almost as if by thought. They more easily observe aquatic life without disturbing their surroundings. You can achieve this too. follow the Peak Performance Buoancy Specialty!
---
Search & Recovery Diver

It happens: People accidentally drop things from docks, off boats or even while scuba diving. If you've ever lost something in the water and wanted to go find it, then the PADI Search and Recovery Diver Specialty course is for you.
---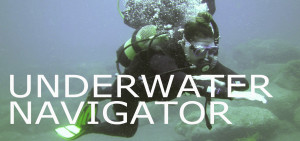 Underwater Navigator

Be the scuba diver everyone wants to follow because you know where you are and where you're going. The PADI Underwater Navigator course fine-tunes your observation skills and teaches you to more accurately use your compass underwater. If you like challenges with big rewards, take this course!
---
Wreck Diver

 Wrecks are fascinating windows to the past. Ships, airplanes and even cars are fascinating to explore and usually teem with aquatic life. Each wreck dive offers a chance for discovery, potentially unlocking a mystery or spying something others have missed. The PADI Wreck Diver Specialty course is popular because it offers rewarding adventures while observing responsible wreck diving practices.
All courses and certificates by PADI international diving association.
www.padi.com