The Level 3 Freediving course: Become an expert in Freediving and go for the ultimate certification. By using the right compensation techniques you are able to extend your diving range and depths.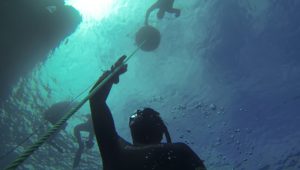 The course contains:
5 theoretical sessions
2 sessions in confined water
3 sessions in open water to 25m
1 respiration and relaxation session
The course is accessible as from the age of 16.
The price does not include the certification fee.
---