Level 1 Freediving
In the Level 1 Freediving course you learn the basics of the Freediving sport, the respiration techniques and the safety and rescue procedures. This allows you to start your Freediving experience in confined and open water.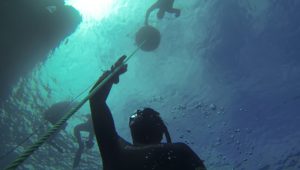 The course contains:
4 theoretical sessions
1 session in confined water
1 session in open water to 10m
1 respiration and relaxation session
The course is accessible as from the age of 14.
The price does not include the certification fee.
Any questions, contact our office for more information
---