ITDA Sports Diver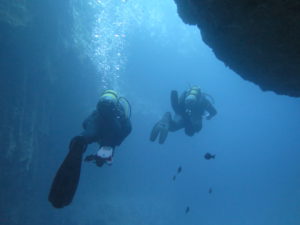 ITDA "Sports Scuba Diver"  is a unique diver certification program, as it offers a mix of flexible training and theory study options, for you to gain a valuable and Internationally recognized certificate in diving for up to 30m.
The ITDA Sports Scuba diver programs includes dive theory, skill development and lots of practice and fun.
About the course:
The theory is split in modules. These consist of:

Physics
Physiology
Decompression Theory
Environment
Rescue
Navigation
Safe Diving
Dive Planning
Equipment
First-Aid

The skills development is divided in three levels:

Basic Skills are conducted in water not more than 2m deep.
Intermediate Skills, can be developed in water up to 12m.
Advanced Skills trained and practiced at depth up to 30m.

The skills are practiced until you are comfortable repeating them.
Experience and Training Dives

All the skills learned in the skill development are practiced in training dives allowing you to use and combine them in various scenarios.
The duration of the course largely depends on your current dive level, in water experience and comfort while diving. Typically the course takes at least 4 days.
The program is available as of the age of 15.
You can complete your Sports Diver education by taking a couple of optional modules. These include:
Contact ScubaSur Diving Gran Canaria for more details.
---