ITDA Scuba Open Water Diver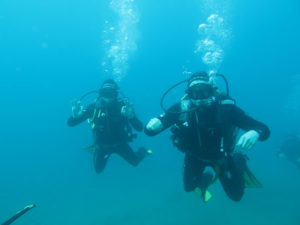 Learn you to safe standards and to complete diving training for recreational purposes limited to a depth of no more than 20m. (On Supervised Dives Only for 10 Dives)
As a Resort Diver you will receive the foundation to become a fully qualified Sports Diver, guaranteeing more diving challenges and deeper diving.
Give you an understanding in basic dive theory, covering: Decompression, Use of Dive Tables & Dive Planning, Risks Assessment and Basic Diving Physics, Physiology & Equipment.
Provide you a basic understanding and limited experience of diver Rescue skills and recovery, including CPR First Aid.
Give you a limited experience and theory at the moment of certification, therefore you should only dive under the supervision of professionals for at least the first 10 dives.
The course is available as from the age of 15.
The Open Water diver training program can be completed in three to four days and thereby taking your time and feeling more relaxed about learning to dive.
---